Wee Woollies and Canada Post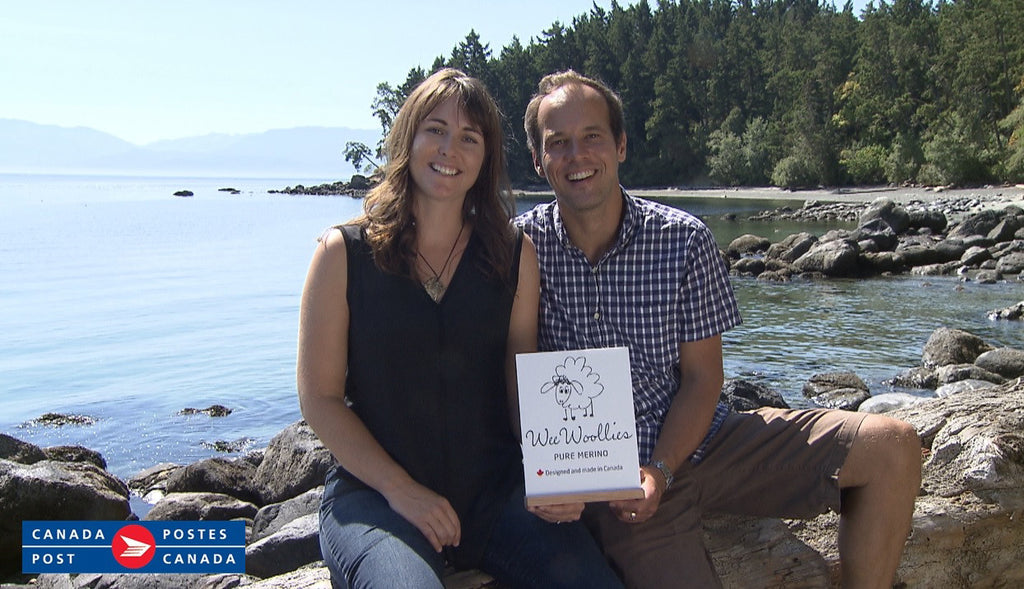 We have been so fortunate to work with the the wonderful people at CBC Television, not only pitching on Dragons' Den, but we were also offered the opportunity to shoot a full length commercial with them and Canada Post.
As a small business we rely entirely on Canada Post for all of our shipping needs, so when they asked us to be a part of their Solutions for Small Business campaign, we were more than happy to help out! We had a great crew come out from Toronto to do the shoot in one of our favourite west coast locations. It was a full day of countless retakes in the hot August sun, but we thought we did pretty well, all things considered. 
You might catch us on CBC Television during Dragons' Den on Wednesdays at 8pm or you can watch the commercial anytime online here: http://www.cbc.ca/dragonsden/canadapost/wee-woolies